Connect with your webshop
Business | 2 min. read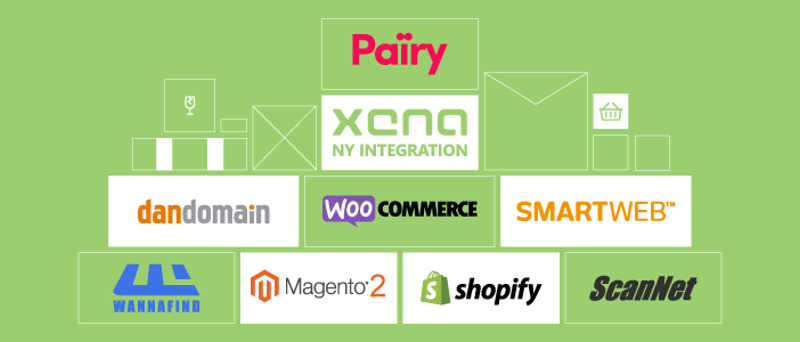 Our collaboration with Pairy enables Xena to integrate with seven of the most popular webshop systems.
Online sales are growing
Durring the corona pandemic, online shopping has grown significantly. Many webshops are having record breaking sales because most people now do their shopping from home. The providers of webshops are experiencing a greater demand.
For example, DanDomain says in an interview that they are selling three times more webshops: "Ever since the start of corona, we have been in contact with more store owners wanting to build an online shop as soon as possible. And the demand has only been growing."
The optimal workflow
For a webshop is to survive in the long run, it is important that it integrates well with your accounting system. Without a good integration, worst case scenario, you will have to manually enter information about orders, customers and articles in one or both systems.
The optimal solution is for the systems to do all this data exchange automatically. And this is exactly what we support.
Connect your webshop with Xena
In collaboration with Pairy, Xena can "talk" with seven of the most popular webshops:
DanDomain
Magento 2
Scannet
Shopify
SmartWeb
Wannafind
WooCommerce
To learn more about these integrations, please go to our app store (select the category "webshops"). Pairy will be happy to help setting up your integration. Learn more about Pairy here.
Please note that Xena has previously offered integration with webshops from Wannafind and SmartWeb, but these has been discontinued. We recommend switching to the new ones from Pairy. Contact our support if you need help switching.