Business • 10-10-2015
Learn how to take your historical data along when switching to Xena. It is easier than you think!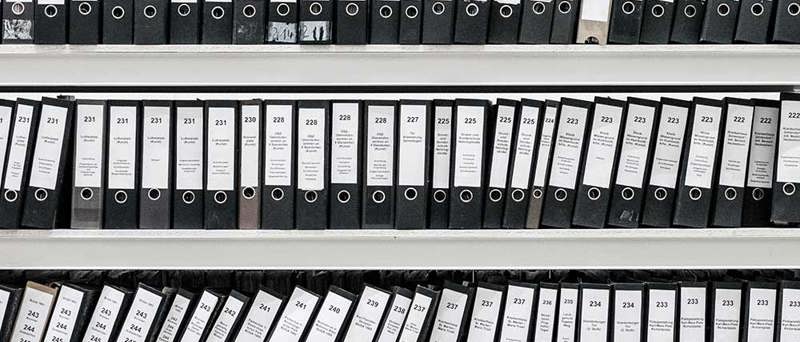 Time for a new accounting and invoicing system?
We admit it is no fun to switch accounting system. It demands a whole set of new routines. And what about the old data? Does it have to be re-entered? In Xena the answer is no!
There are a lot of good reasons to switch to Xena. For example the automatic voucher registration, inventory control, handling of files, or just the fact that Xena is available everywhere.
How to get started? Here are a few good advises for a smooth transition to Xena.
The Archive in Xena
When your user account and first fiscal setup is created in Xena you are ready to get started. But one of the things we get asked about is how to get the "old" data into the system.
In response, we have created an archive in Xena. It is located in the menu Company > Archive.
The Archive can automatically get your data from other providers of accounting software. Actually, you can import data from any other system, from where you can pull the data as text files.
The following can imported to Xena's Archive:
Account plan
Postings
Articles (products)
Article groups
Customers
Suppliers
How the Archive works
The Archive is the place for all your historical data. They will not be imported directly into your new fiscal in Xena. But when you have uploaded your old data to the Archive, you have the following options:
Push data from the Archive to your fiscal. In reality, this creates accounts, articles, customers or suppliers based on the information in the Archive.
Leave your data in the Archive. Xena will use the data for suggestions when you type an account number, article, name, phone number etc. So when you need something from the Archive, Xena will get it for you.
Have your old data at your fingertips, no matter where you are. You can check how you previously bookkept something or compare results to previous years.
Import your historical data to gather all your data in one place, even if you already use Xena. 
Help switching to Xena
We will be happy to help you. Contact support via online chat or email. We answers all inquiries. Also, if you have some questions before you decide.
We also happily help you with the practical things to get started in Xena. It only requires you to sign up for Xena Premium.
Tips for you who are planning switching to Xena
Create an extra fiscal in Xena to play with
Try out the functions and learn how to use them.
Settle on a start date
From this date on all invoicing happens in Xena. You don't need to have EVERYTHING ready for this date. Some accounting stuff can come later. It doesn't matter if the date is in the middle of a month or fiscal year.
Expect to learn new things
Please read the guides in our support section.
Get an accountant to help you with the bookkeeping and balance
It is free to invite an accountant into your fiscal.
Use the bookkeeping function in Xena so all your vouchers are online
Forward emails with invoices to your personal inbox in Xena. Take a picture with your phone of receipts and send them to Xena.
We have worked hard in making the transition to Xena as smooth as possible. With the Archive in Xena you can bring along all your old data into your new accounting system and get on with it.