The new look of Xena
News | 2 min. read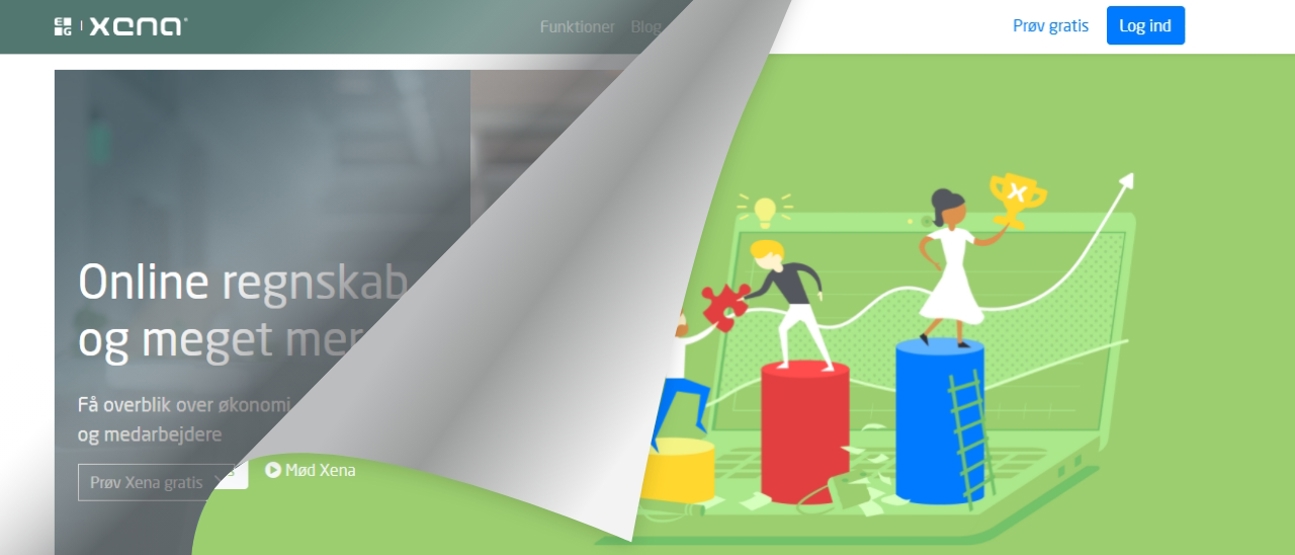 With new colors and shapes, we are refreshing our design and provides a better user experience.
During March we published a needed refreshment of our website. The new look is also having an effect in the Xena application. We are doing it for multiple reasons.
First, it's about time! For a long time, have focused on delivering many new accounting features. Of cause, we also need Xena to look nice. So, now we also spend some time to make Xena shine.
Secondly, we are becoming a closer relative to EG. As reported earlier, Xena is part of the EG family. This is now more visible with a design matching the identity of EG.
Better contrast gives better reading experience
Third, our new green brand color has a very specific beneficial effect on the user experience of Xena. Because the new color is darker, the contrast is heightened in that area of our web solution. Maybe you won't even notice - but it actually improves the readability.
We have a long-term goal of improving accessibility in Xena, enabling everybody to use our system to administer their company.
Same features, just better looking
We hope you like our new design. Don't worry - all the features you are used to are still there. As always, more new is coming your way and we can't wait to share it with you.
---
Published
---