Work from home with Xena
About us | 2.5 min. read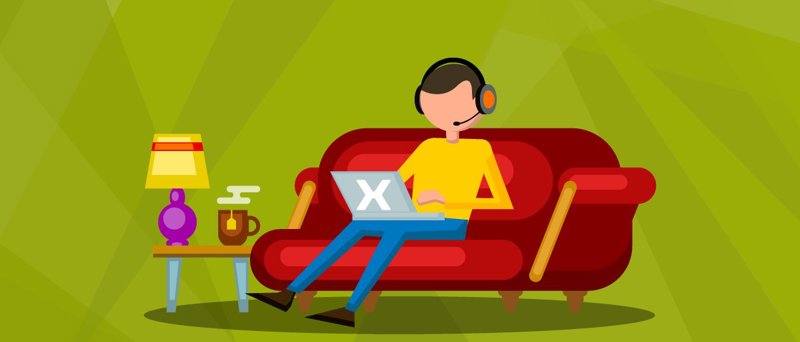 Do to the corona situation, many are working from home. Learn how to collaborate in Xena.
Our whole team, including support, is working from home these days. This way, we are still available if you need any help using Xena. We are also continue working on improving Xena and make new features. 
Our focus is to keep Xena - and your business - up and running.
Same platform for everybody in the company
How to tackle the challenge of working from home is different from business to business. Xena is online and all data is stored in the cloud. As long as you have a computer, tablet or smartphone with internet connection, you have access to your company fiscal. 
All employees can use Xena from home and continue working on their assignments. Time registration, invoicing, bookkeeping and all other tasks are handled online. Everybody has the newest information available, even though you are not present in the same location. 
Our tips for your home office
Below are listed some of our own experiences working from home. Maybe you can use some of them in your "home office".
Keep your normal work hours. Do your routine when your "leaving" for work.
Have regular breaks. Maybe set an alarm to every once in a while, stand up and stretch. 
Get fresh air. Open the windows or go outside on the balcony for a couple of minutes, 4-5 times a day.
If it is new to you working from home, you may need some social time with your colleagues via video conference. 
Try to be orderly. How to decorate your space is individual. But try to plan when you do different tasks and be on time. This reduces stress.
Do not keep your work space "open" after hours. Otherwise your brain won't relax.
Take care of your health. Now you don't come as much out as earlier, is it even more important to plan exercise, east healthy and get enough rest.