Cases • 25-06-2015
This is the story of Nowas in Løgstør, Denmark. They use our software to control the business, inventory and logistic in order to grow further.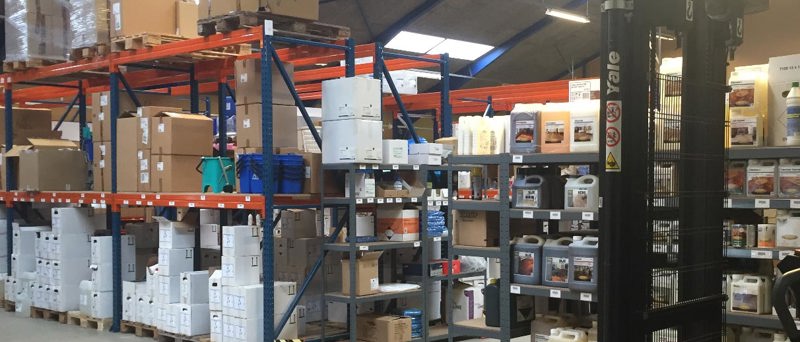 From self-employed window cleaner to million dollar grocery
With hard work and knowledge of the business, you can get far. Mark Donslund is proof of that. In 2005 he started his own company. In the beginning, it was just cleaning services. In time, he focused on becoming a cleaning grocery store. Today Nowas is a growing company with 14 employees and a double-digit million turnover.
"To start you can overview all buying and selling," says Mark Donslund. "But with hundreds of orders going in and out it is impossible to know how much need to be ordered and delivered without having a system with "actual" inventory management. The system must be able to do more than just creating an invoice. The workflow must be supported in a way that continually tells you what need to be done to complete today's orders."
We needed to have a better system to control things. That is why we shifted to Xena.
Xena manages the process
Xena can manage the whole process. Nowas' online shop a connected to our software. The inventory status and prices are updated from Xena to the shop. Orders from the shop show up in Xena. "We know exactly what must be delivered, ordered and how far we are in the process," says Mark Donslund.
Why we chose Xena
"Most accounting systems mainly focus on invoicing and bookkeeping. However, in reality that is just a result of the daily business. This is where Xena is a little different. Xena thinks in long term and see the complete workflow. If you are considering a new IT system I'll recommend you check out Xena and its possibilities." – Mark Donslund, Nowas.