A new way of accounting, made by a bunch of enthusiasts
The people behind Xena are a mix of developers, communications specialists, supporters and accounting geeks. They all work hard to give you an awesome new accounting solution.
Sharing knowledge is key to us. Therefore, we are eager to assist you if you have any questions on how to get the most value from our product. We will make sure Xena is efficient and works according to our goal.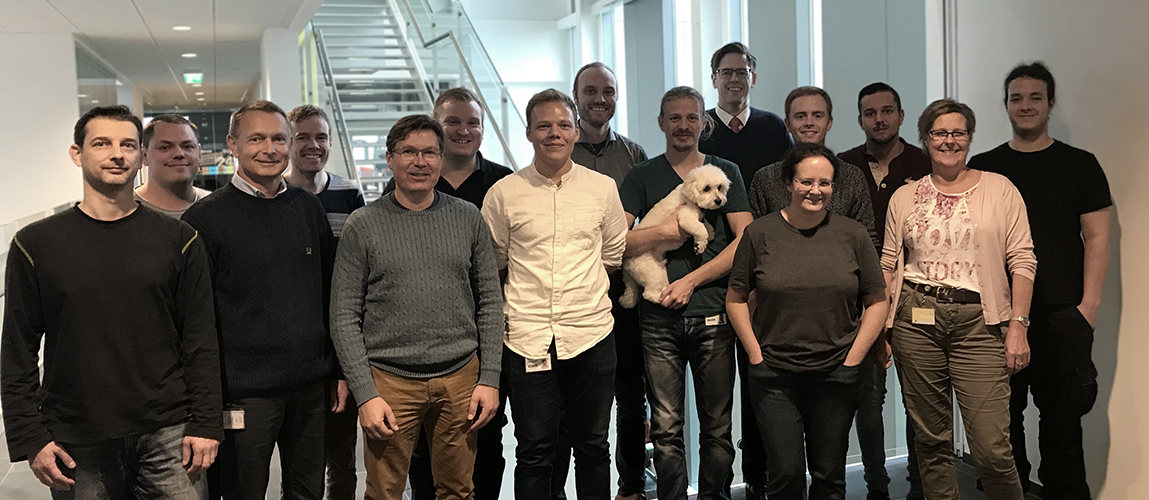 Our vision
Xena is your online business hub, helping you to run your business more easily.
The idea is to control everything from one platform. In Xena you do not waste time on setting up a lot of things; just begin using it. You can invite and add your customers, suppliers and partners. You can share documents. Summing up: Accounting software working efficient and intuitive.
Our history
2010-2013
The idea for Xena is taking shape. The mission is clear: Xena is to be a company's online hub for business and capable of handling thousands of user in multiple countries.
Xena is developed and tested over years.
2014
First version of Xena is live and begins taking in customers. New, unique features launches; like scanning and reading of vouchers.
2015-2017
Xena develops like never before. The system still improves to be more efficient and flexible. Stock management is improved. Can now read bank account posts live from your bank.
The Xena App store opens and other developers can now join via Xena's API.
Xena works with the best! Here is a list of our partners.
Xena sponsers charities and projects. When using Xena, you are actually helping to support. Thank you!
The users of Xena are very different. But they all use Xena to be in control of their economy, client history and statistics.
Congratulations, you have one more fan! Today a client shifted to Xena and he is already very happy about it. He thinks the invoicing section is better designed and very professional to work with. It simply makes sense. And now he can see all the cool features in the journal others do not offer, which I have been talking so much about :)
Xena is a little different. They have in mind the whole process in a company. They think a little beyond. If you are considering a new IT system, I highly recommend you to have a look on Xena's possibilities.
We are two partners in this company. By means of Xena, we always have a clear overview of customers, annexes and the economy. It is very easy to use – even for non-accounting types.
Contact us
We would be glad to hear from you! Send us your message and we will get back to you. We value your feedback.
Our address
Xena ApS
Alfred Nobels Vej 27, 1. sal
9220 Aalborg Ø
CVR-nr.: 34080631
Want to try Xena for yourself?
Create account